List of products by brand Evoluderm
Our Selection for Body, Hair & Face Treatment.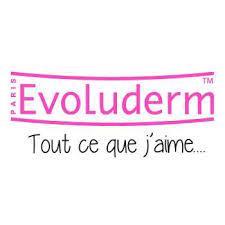 Our products don't lie: they say what they do, they do what they say! They have been imagined to accompany you in all your daily beauty gestures. No overbidding of active ingredients, you will not find any unnecessary components there, they only combine ingredients with proven and proven action for optimal effectiveness.
At Evoluderm, we are committed to creating, designing and manufacturing all of our products in France. The choice of "Made in France" was obvious to us from the outset in order to guarantee impeccable quality, optimal responsiveness on a constantly changing market as well as close control of the entire chain of manufacturing.